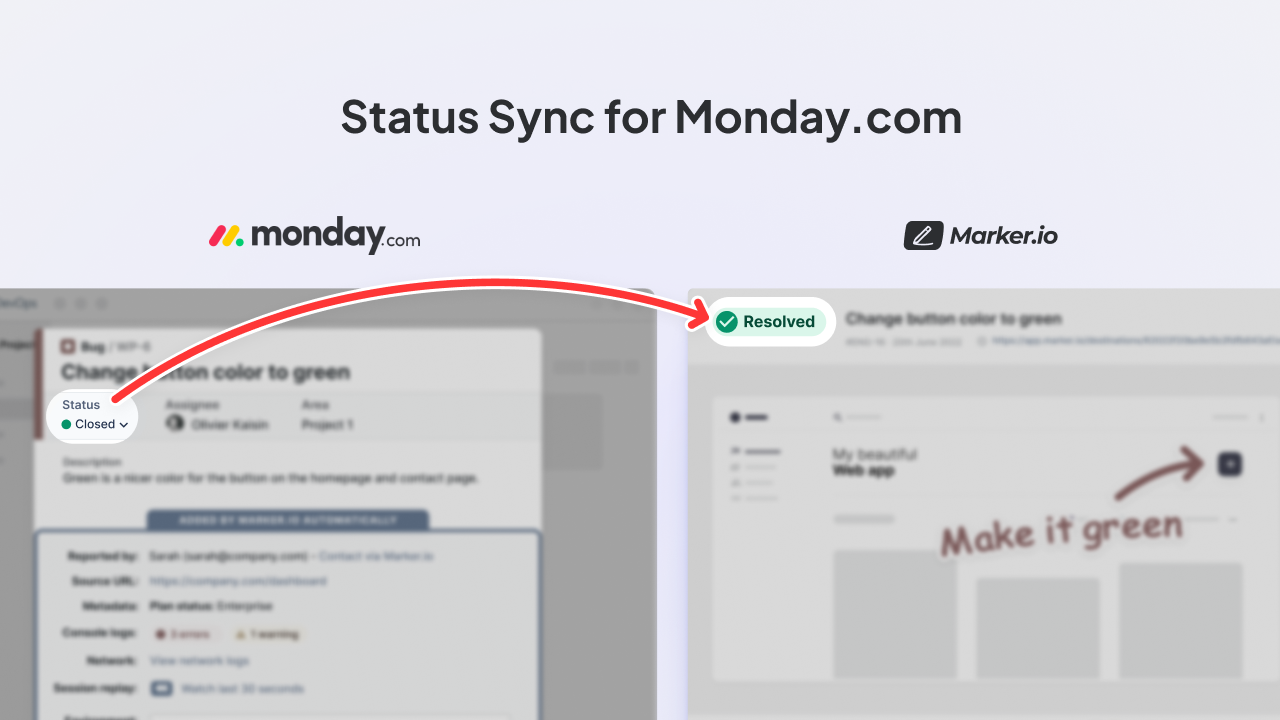 Automatically notify reporters when Monday-com items are completed.
Once you update an issue to a completed status within Monday-com, this will update the Marker status to resolved. It will also notify the reporter via email that the issue is complete.
To enable go under your project
Settings > Status Sync

Monday limits the number of monthly
automation events
that it sends to integrations on small plans. For this integration to work properly, we highly recommend that your team uses the
Monday .com Pro plan
.