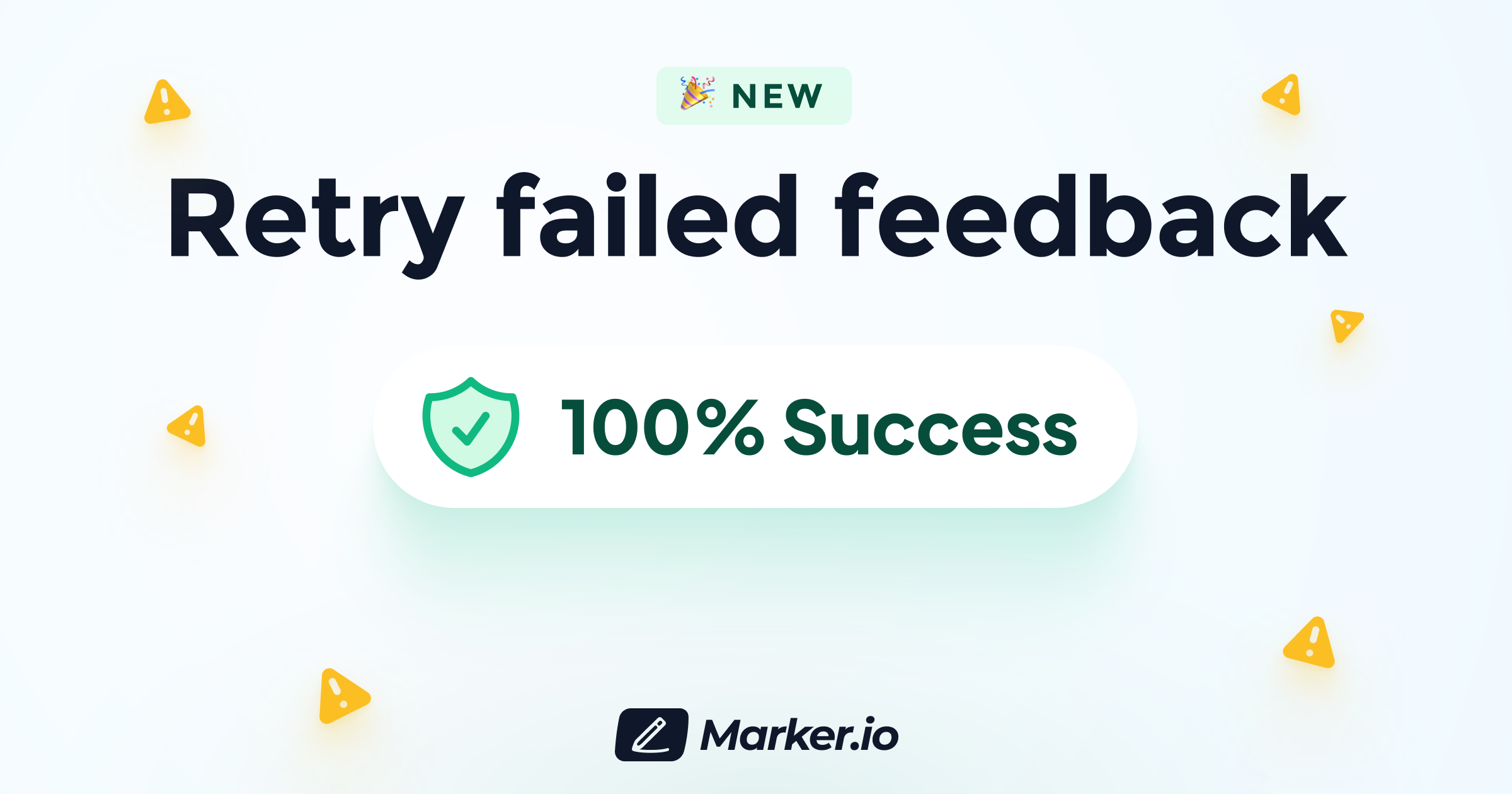 No more failed feedback lost in the cloud.
Sometimes, your integration can be down, or a new field breaks the reporting of new feedback. Unfortunately, that's how the web works, sometimes it doesn't. Thanks to our new
Retry Feedback
feature, you'll never lose feedback again.
Members can see failed feedback in their projects and retry them one-by-one or all at once.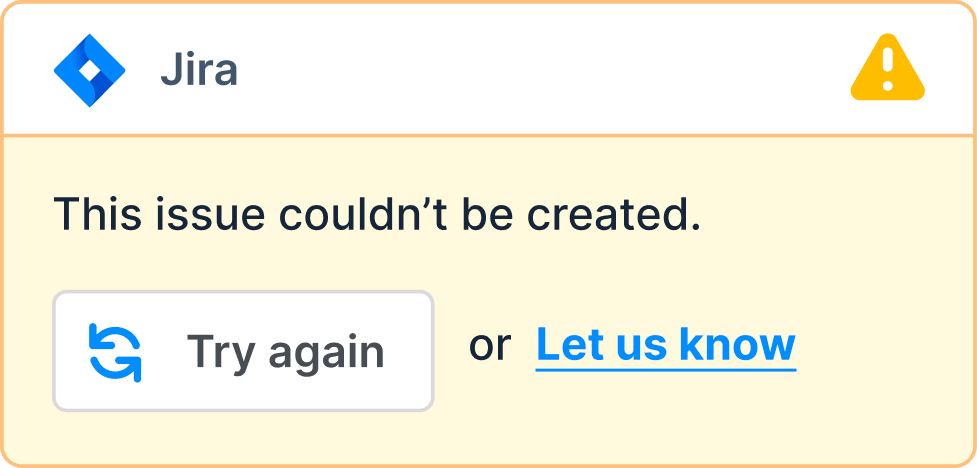 If it's still not working after retrying a few times, contact us, and we'll take a deeper look.